Hi everyone! Gosh, what a looonnnggg week. I have been stuck in bed with a bad head cold. Missed 2 days of school, 1 very needed hair appointment, 1 big faculty meeting and tomorrow missing our Grandson's 3 year old birthday! Still under the weather! Has anyone else had this lately? Tonight is the first time I even felt I could lay in bed and work on the computer!
This is a tiny bit overdue, but Great NeWs . . .we are having a 500 follower giveaway. Yay! The prize is a $50 Gift Certificate to Teachers Pay Teachers. Who can't use that, right? Units, digital paper, clip art . . .so much to choose from.
I also have a freebie to put up. I will do that this weekend as well.
Good Luck and please SpREad the WorD!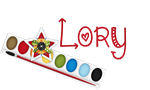 a Rafflecopter giveaway