Hi friends! I am back from Alaska! We had soo much fun.
Now that we are back, our summer fun begins! Actually, we have a lot of projects we want to work on both inside and out, as well as fit in a couple of short trips.
To celebrate I thought it would be fun to do a giveaway and post a freebie every day for 5 days! I would LoVe It if you would share the graphic below on your blog! :)
The Rafflecopter Entry is at the very end of this post.
Here is the freebie for today . . .
I sent mine to Costco.com and had them enlarged to 11 X 14 for about $3 a piece. What a deal!
Come back tomorrow for another freebie!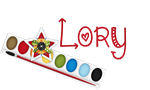 a Rafflecopter giveaway